Hydroxyde de calcium avec iodoform pour le traitement canalaire
– Ne sèche pas
– Forte action antibactérienne
– pH > 12
– Radio opaque
La pâte Forendo contient 22% d'hydroxyde de calcium avec de l'iodoforme dans une pâte à base d'huile de silicone. Elle est indiquée dans le traitement du canal radiculaire infecté. La pâte Forendo désinfecte les canaux radiculaires, réduit les inflammations, favorise la guérison périapicale et stimule l'apexification et l'apexogenèse. Elle soigne les abcès et des lésions périapicales aussi bien que les lésions traumatiques, la résorption des racines, des fractures et des perforations. La pâte Forendo est prête à l'emploi, ne durcit pas et s'enlève facilement à l'aide d'une lime et de l'irrigation. La combinaison d'iodoforme et d'hydroxyde de calcium crée un pansement antibactérien efficace. Sa présentation en seringue avec embouts d'application permet une distribution directe dans les canaux.
Treats abscesses and periapical lesions
Treats traumatic injuries, root resorption, fractures and perforations
Treats pus, hemorrhage, exudation and weeping canals
Stimulates apexification and apexogenesis.
FORE – Seringue de 2,2g + 20 embouts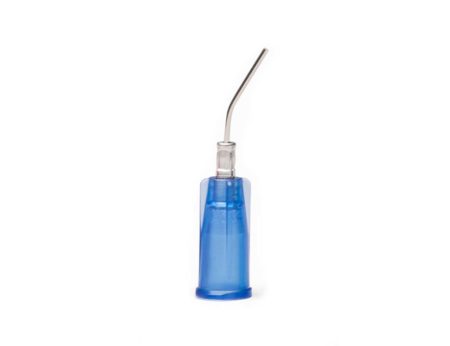 22D20 – 20 embouts courbés, bleu foncé, 22 ga