Kit de restauration métallo-céramique
La dernière génération de kit métallo-céramique utilisant First Coat, une résine sans solvant qui adhère fortement à la céramique et au métal. Les tests montrent un meilleur résultat que le Silane.
Kit multifonction contenant :
Unique one-step resin primer bonds chemically and mechanically to prepared ceramic and metal. Contains no solvents.
Embrace™ Esthetic Opaquer
A thin film spreads smoothly and masks out discolored tooth and ceramic surfaces. Light cures in 20 seconds.
Polishes, penetrates and seals leaving a glaze-like finish on restored teeth.
Protège les tissus mous, les dents et les surfaces de réparation. Reste souple.
Gel à l'acide fluorhydrique (9,6 %) pour le mordançage des surfaces en céramique.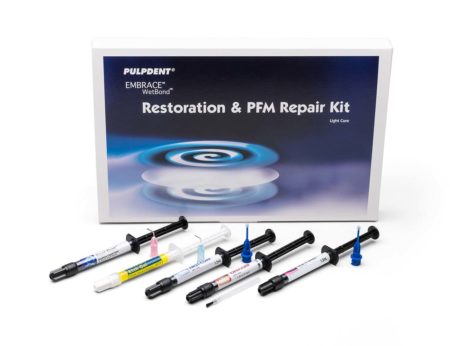 EMPFM – Kit de 5 seringues de 1,2 ml : First-Coat, Seal-n-Shine, Opaquer, Porcelain Etch Gel, Kool-Dam + embouts et accessoires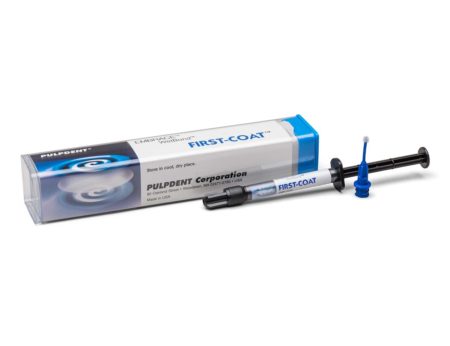 EMFC – Seringue de 1,2 ml Embrace First-Coat + 10 embouts floqués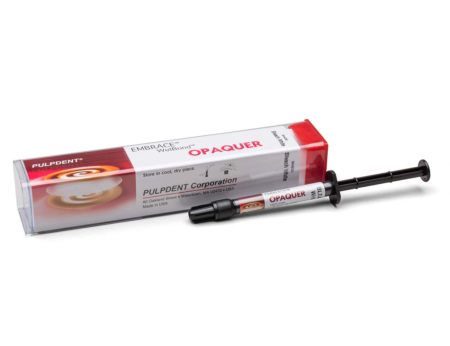 EMO* – Recharge Embrace OPAQUER: Seringue de 1,2 ml / 2,13 g
* Teinte : Blanc (1), Blanc cassé (2) ou Rose (4)